Marc Beisler and Daughter Katherine visit Oceanside
September 2011
Marc arrived first, so we did a few things, like taking a walking tour of Petco park (home of the Padres baseball team), and to the San Diego Safari Park. Petco is a beautiful new stadium.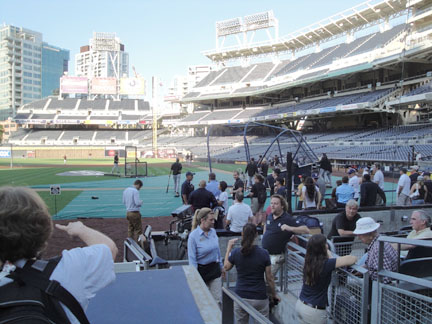 We took the "behind the scenes" tour at the Safari Park, which allowed us to get closer to the animals, as well as learn something about their care. Safari is a very large open park where animals live as close to their natual habitat as possible. The caretakers try to provide a little interest in their day, as well as good food and medical care.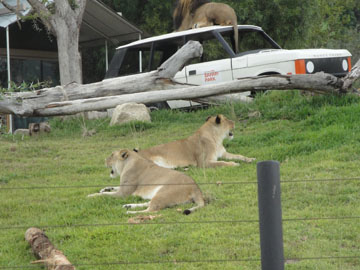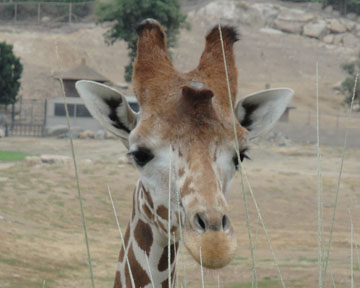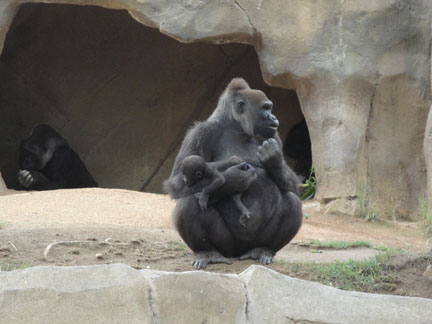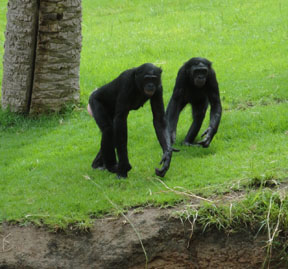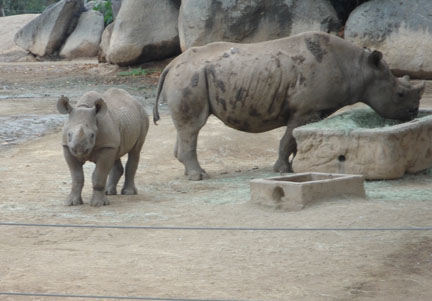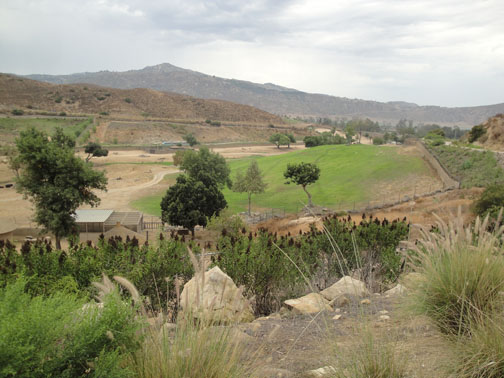 Below a male lion seems to be enjoying riding on the top of a modern mode of transportation.
Giraffe's really do have a sweet face. Here is the latest baby gorilla born at the park in June, 2011. He seems to be peeking over her mother to find her dad. The mom Kokomo went to a lot of trouble to show off her baby to the crowd.
As part of the backstage trip, we were taken to an area where four or five bonobo apes have a little island all to themselves. The regular attendees of the park do not see this area (viewers are required to be over 18). I took a movie, but since it would have been rated XX, I thought best not to show it. They were very curious about us. (Look them up on the Internet.)
The white rhino is going extinct, so it is very exciting for the park to have a baby in its midst.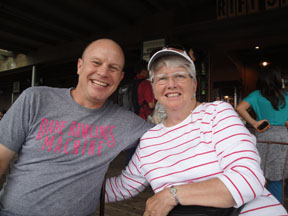 When Kathy arrived, one of the first things we did was to head to the beach for surfing lessons (them, not us).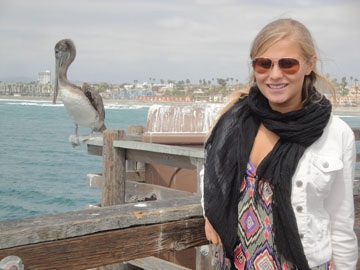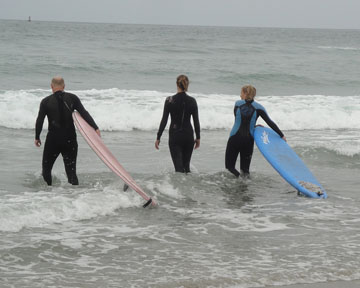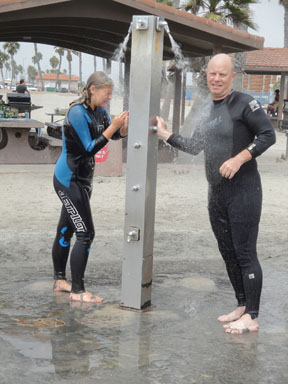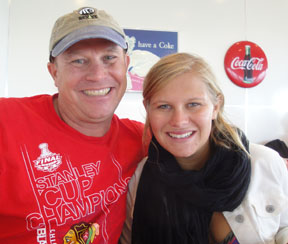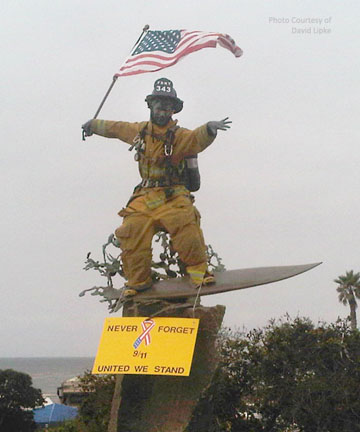 Waterside: the pelican didn't seem to be bothered by the lovely lady.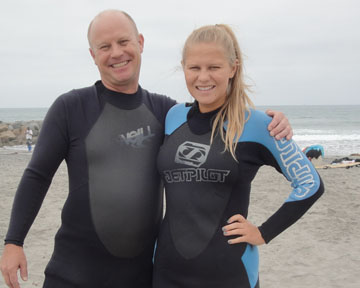 In wetsuits, ready to roll.
Above: heading out to catch a wave. Right: rinsing off afterwards
At the end of the Oceanside Pier is a restaurant called Ruby's. We had lunch there are the lesson. Marc and Kathy left for the San Diego airport, but were able to see the statue called "The Cardiff Kook," so named because people think it's a bit too much (actually, I think that's pretty much what surfers do look like). So, they dress him up from time to time. Because it was close to 9/11, he appeared as you see here.
See a small movie of Kathy and Marc during their surfing lesson.
Click on the photo