Lori Visits Ken and Shan
July 2011
Lori's trip began with some activities around Oceanside. Eric and Andy came and we tried the famous California tri-tip on the grill. Eric carved.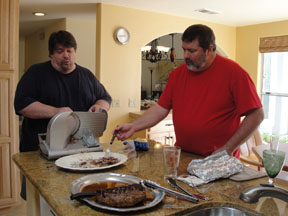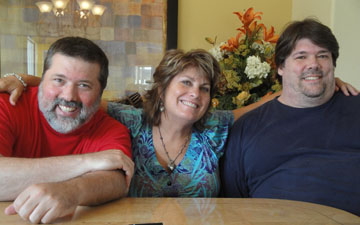 Lori and I went to Oceanside beach. She decided to test the waters, evidently forgetting that ocean waves do move around a bit. So, her shoes got wet. It was a beautiful day, nonetheless.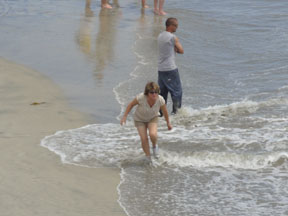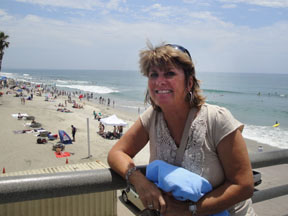 Lori also partook of some Ocean Hills activities, like pickleball. She also discovered a group of ping-pong players (which she loves).
---
We visited the San Diego Zoo, a most wondrous place. They told us there are more specimens of plants than there are animals. Some folks view it as a botannical garden, and travel there just for the plants.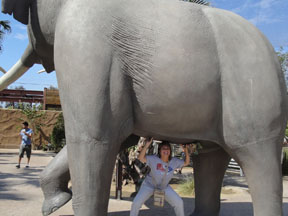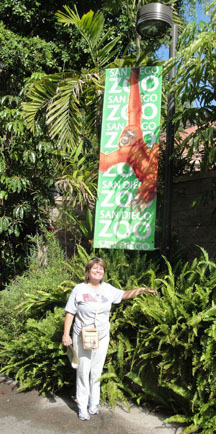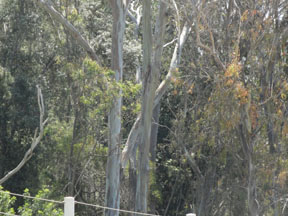 Elephants are always fun to watch. They have a built-in shower in their enclosure and on this warm day seemed to be really enjoying it. And of course there are always flamingos.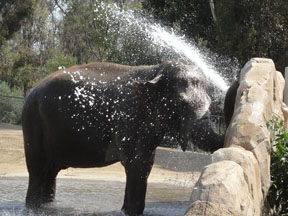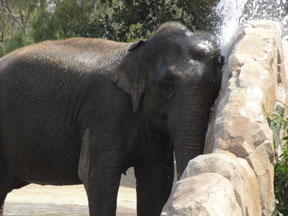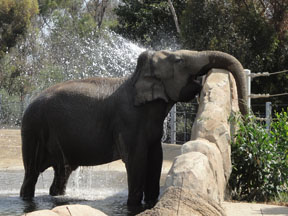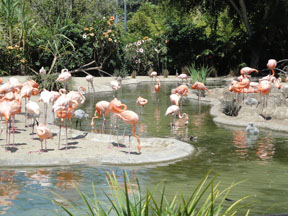 In the children's zoo, there are exhibits of a variety of bugs and beetles. The spider below left is the size of a lunch plate (supposedly the biggest variety of spider in the world). Various beetles abound.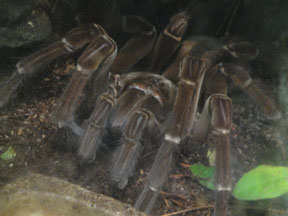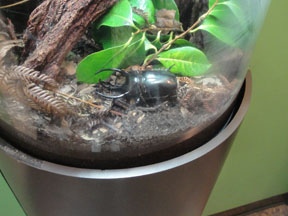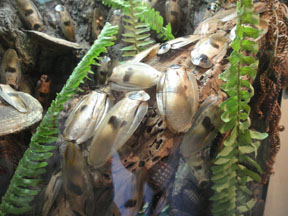 We were lucky to see the panda wandering about, and a polar bear swimming (they often stay in their caves in warm weather). The close-up of the rhino is just to show their skin. Reminders of the days of dinasaurs. The two antelope (??) look as if one is staring in a mirror. Last, two baby brown bears.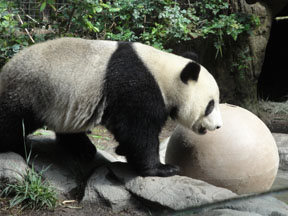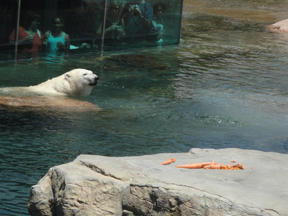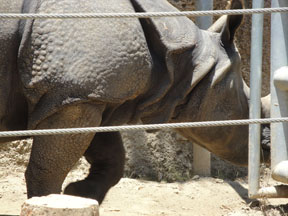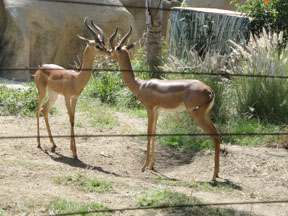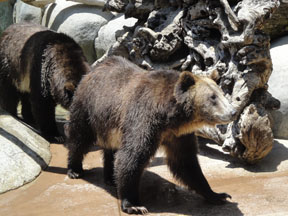 We stayed overnight in San Diego in a hotel, in order to make the nearby trip to Coronado Island and a tour of the historic Coronado Hotel, where "Some Like it Hot" was filmed. It was the 4th of July, so we went to the top of the hotel to their bar, to snack, have drinks, and watch the fireworks. I got tired and went to the room, where I had a more direct view of all the action.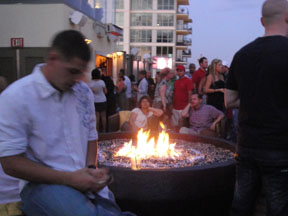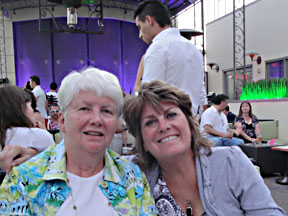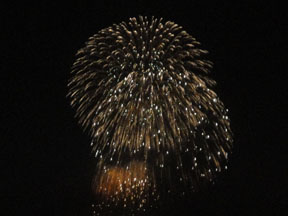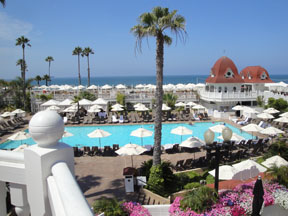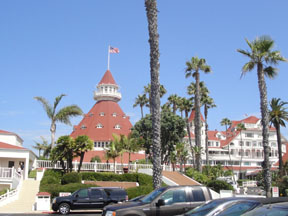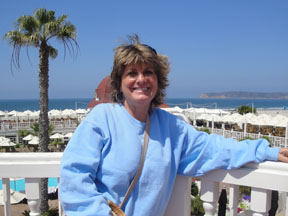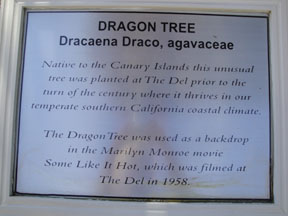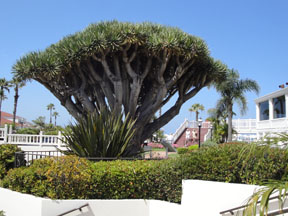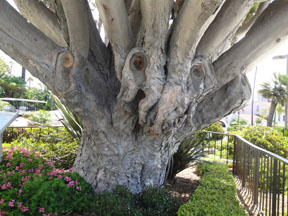 Andy was kind enough to arrange a trip through Sony studios. We took the train from Oceanside to Los Angeles and then a cab to Sony. He took us to lunch in the commissary and to see his office at Vinyl Films. We took the tour, then Eric and Andy drove us to Fox studios where Eric met with other audio engineers working on the Pearl Jam 20th anniversary movie.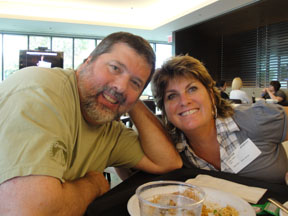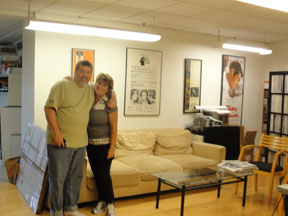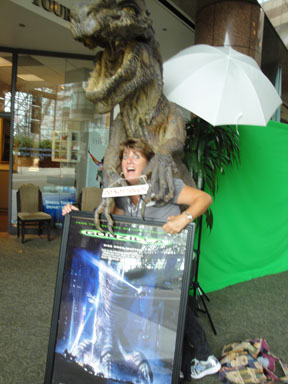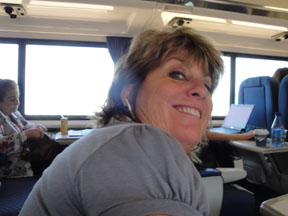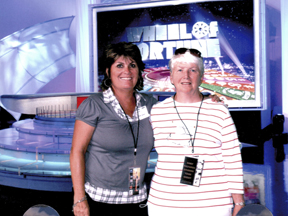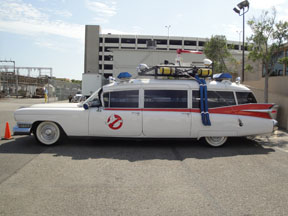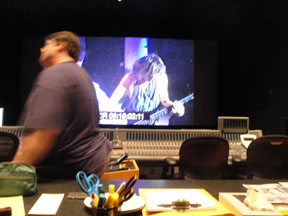 On the upper deck of the two-decker train
Below, Vinyl Films Office
At the commissary (good food)
Below: the start of the Sony tour
Above: Lori in the clutches of Godzilla. Above right, the car used in the Ghostbusters movie. Right: Eric at fox studios cheking out the sound editing. Eric got us back to the last train to Oceanside.
It was great having Lori here in California and we look forward to doing it again.
---
---