Temecula Balloon Festival
June 2011
We'd been talking a long time about going to the balloon festival in Arizona. However, we discovered that there is one just under an hour from here, in Temecula, California. The festival is combined with tours of the various wineries. We did not take advantage of that, but might do it next time.
Weather is always a concern for hot air balloons, but the weather was perfect for our trip. We stayed at the Pechanga hotel (owned by native Americans), and had a lovely time. Before dinner one evening we had a conversation with a young man who makes his living impersonating — guess who — Elvis. It sounds like a tough life.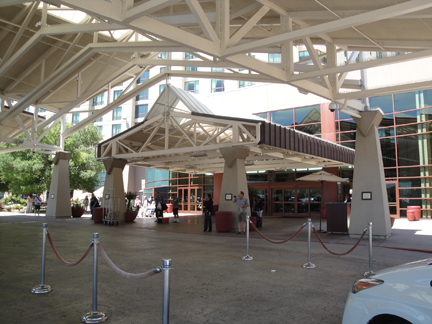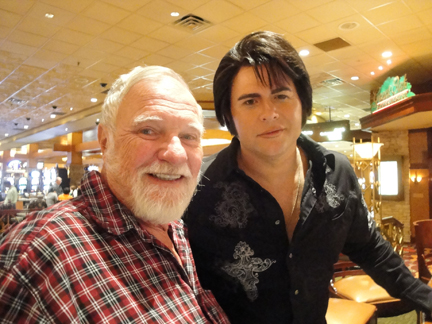 The process of filling the balloon with air, then lighting it up, adding passengers and taking off, is an interesting process, and very loud.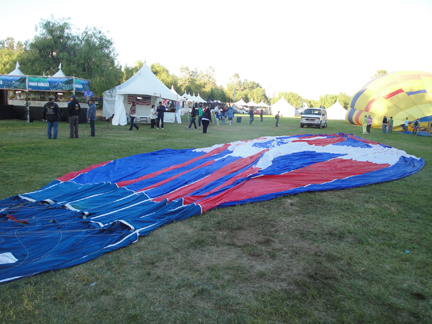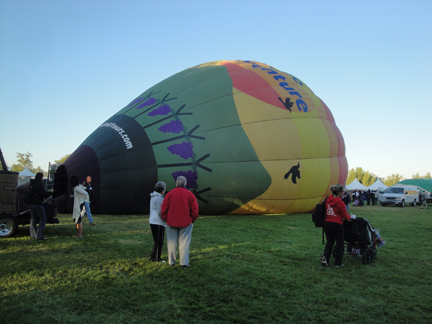 There were some clever designs, and some just for advertising purposes.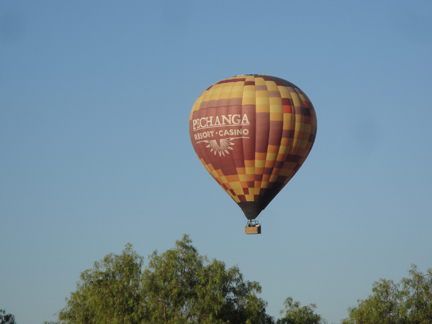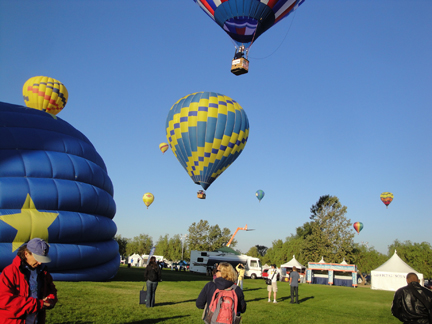 When the air was filled with balloons, it was a sight to behold.
If you want to see a small movie about hot air balloons, made from clips I took at the festival, click the picture below.