Edythe Johnston's
99th Birthday Party
September 29, 2007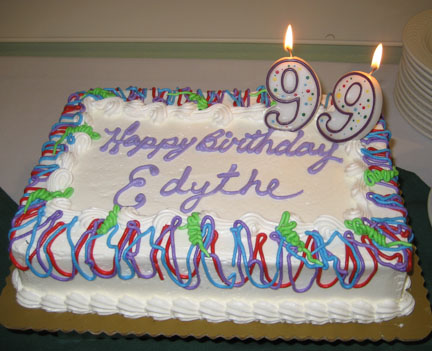 The party took place at The Glenridge, in Sarasota, new home to Ken and Shannon Johnston. 18 folks attended. Everyone brought a birthday card with pictures for a scrapbook to be made for Edythe.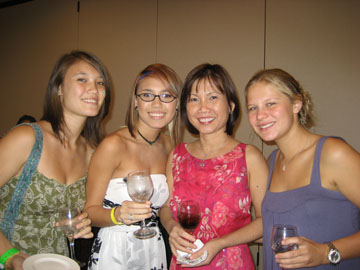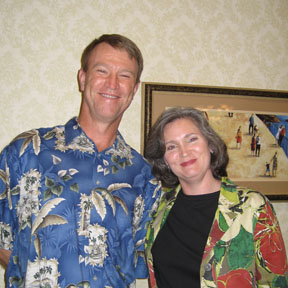 Above left: Amanda Beisler, new student at USF in Tampa, with sister Ashley, mother Nikki, and cousin Katherine Beisler. Above right: Bruce Beisler (father of Amanda and Ashley), with Lisa Johnston.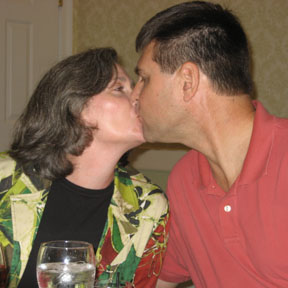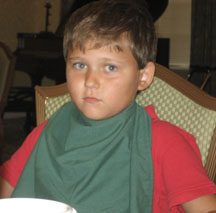 Left: Lisa and Ken (III) aka Chip Johnston. Above, their youngest son Ryan, "ready to take on dinner."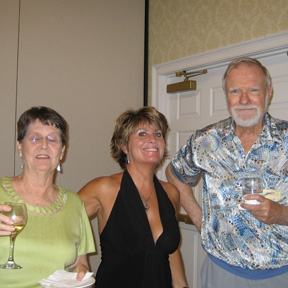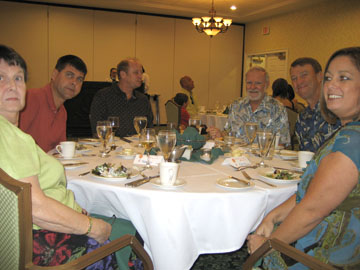 Above: Chip's mom Nancy, Lori Dunford (Shannon's niece), and Ken.
Right: Nancy, Chip, marc, Ken, Bruce, Chris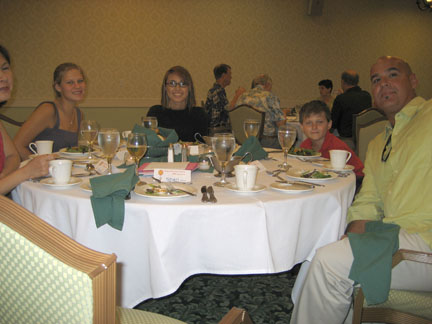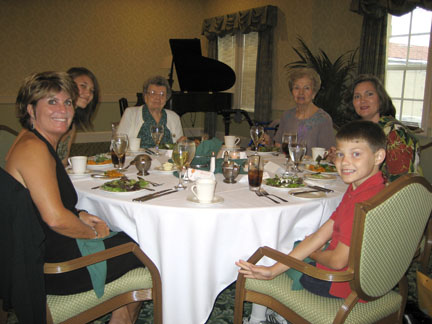 Nikki (sorry Nikki), Katherine, Ashley, Ryan, and Peter
Lori, Amanda, Edythe, Barbara, Lisa, and Tommy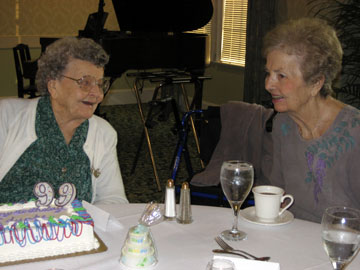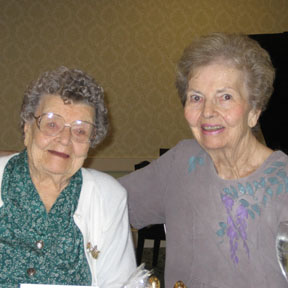 Edythe had not seen her daughter Barbara Mitchell for several weeks, and as you can see, she was very happy to be with her.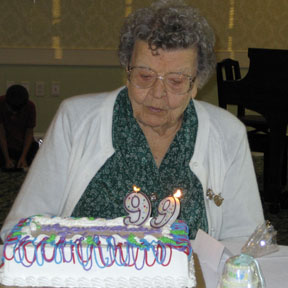 Edythe blows out her candles, then while the cake was being cut, she looks at her cards.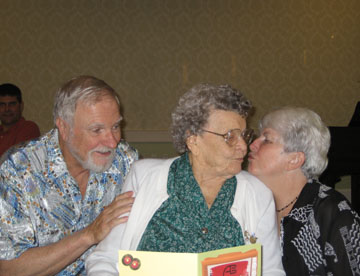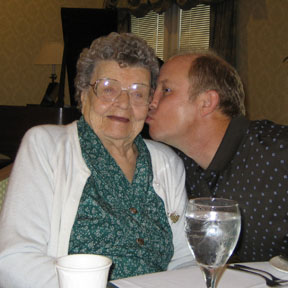 Everyone wants a picture with Edythe. First Ken and Shannon, then Marc (lots of kissing going on).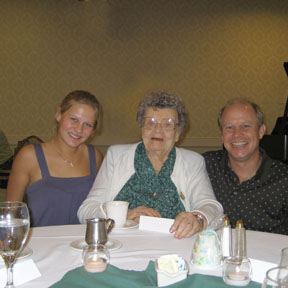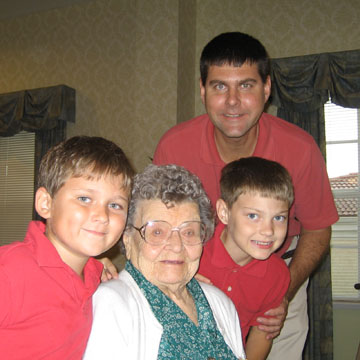 Ryan, Chip, and Tommy with Edythe. Imagine having a great-great-grandmother! Above: Katherine (great-granddaughter) and Marc Beisler (grandson) with Edythe.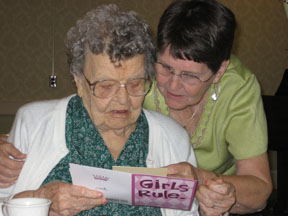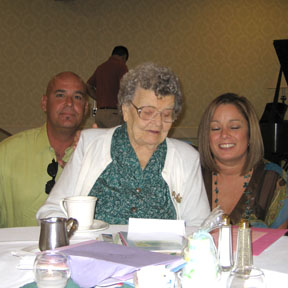 Edythe and Nancy reading a card. Peter and Chris with Edythe.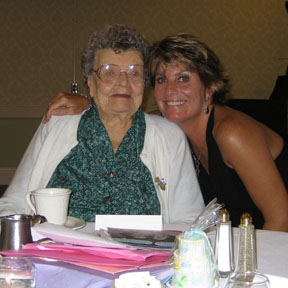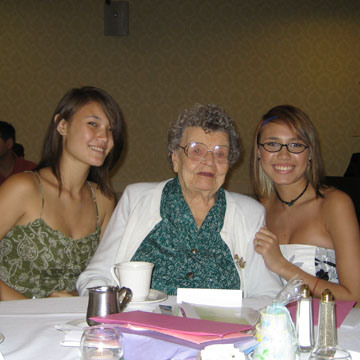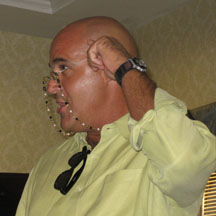 Great-grand daughters Amanda and Ashley.
Above: Pete reads Edythe's cards to the audience (yes, he forgot his glasses and borrowed those).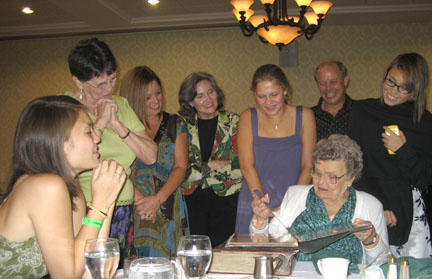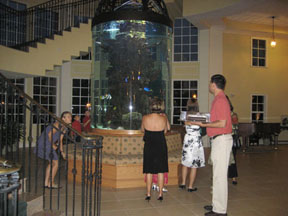 Barbara brought two large scrapbooks of old family pictures. There were a lot of laughs.
ABove: the lobby of The Glenridge with a huge fish tank, maintained by Mote Marine.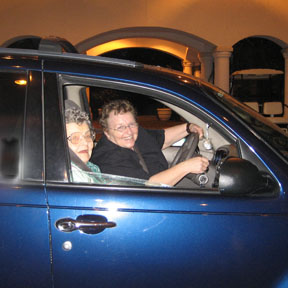 A very tired Edythe waved goodbye as Jeanne Harris prepared to drive her back to her home at Bella Vita in Venice. A good time was had by all.