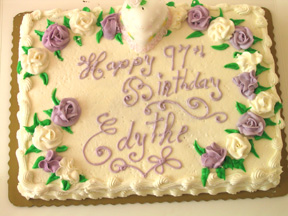 Edythe Johnston's 97th Birthday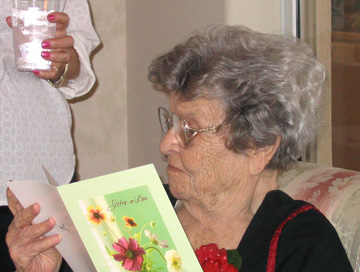 Great-great grandmother, great grandmother, grandmother, and mother: Edythe reads her cards (we should all look that good).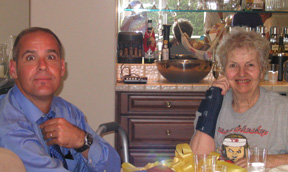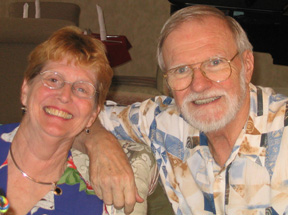 Peter Mitchell, grandson of Edythe, freshly home from Iraq (for good this time), and mother Barbara, daughter of Edythe.
Nancy Stearns, mother of Chip, and Ken Johnston, son of Edythe.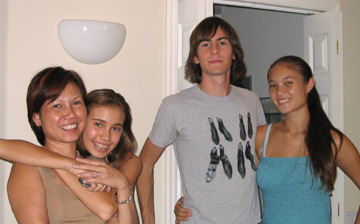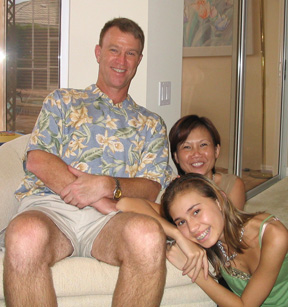 Above: Nikki Beisler with daughter Ashley; Justin, friend of Amanda Beisler. Right: Bruce Beisler, grandson of Edythe, with wife Nikki and daughter Ashley.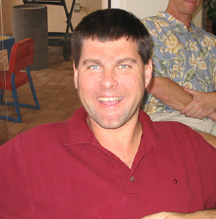 Ken III (aka Chip), son of Nancy and Ken, father of Thomas and Ryan.
Missing:
Chip's wife Lisa and two boys Thomas and Ryan, who were in the pool.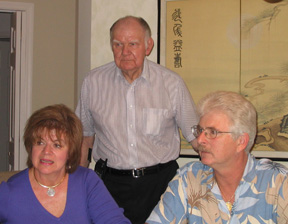 Clarence Sellers (newphew of Edythe), with daughter Diann Kuziel and husband Ed.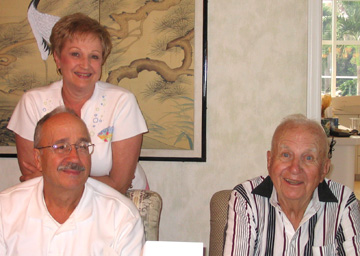 Sharon Walls, niece of Edythe, with husband Glen. Roland Johnson, aka Pleto, brother-in-law of Edythe.
Missing:
Ruth Johnston, sister of Sharon Walls, and niece of Edythe. (You can see part of her in Edythe's picture at the top). How did I miss you Ruth?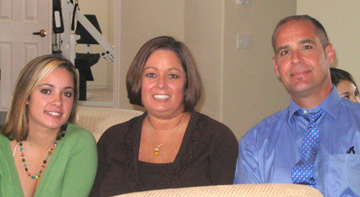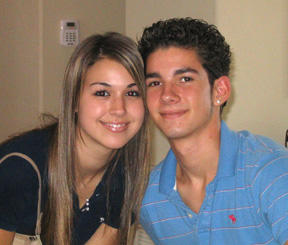 The Mitchell Family: Jessica, mom Chris, and dad Peter. Right: Son Thomas with friend Maria.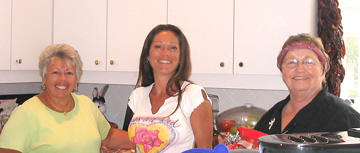 The ladies who took care of us all and made the host and hostesses life very easy:
Nancy Saitta, Jennifer Faile, and Jeanne Harris. Thanks, thanks, thanks!
The photographer wishes to apologize to those who did not end up in this photo album. Next year she promises to do better!