Edythe Johnston
Turns 100!!!
Here's a stroll down memory lane: pictures of Edythe starting at her 92nd birthday and coming up to today: her 100th birthday. Always smiling.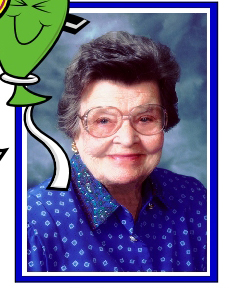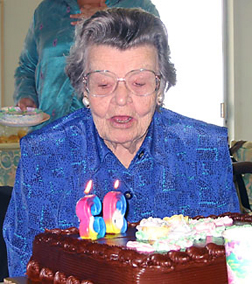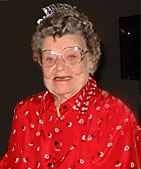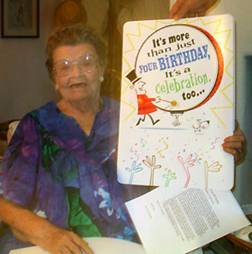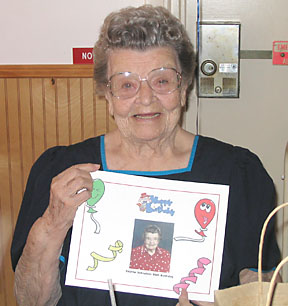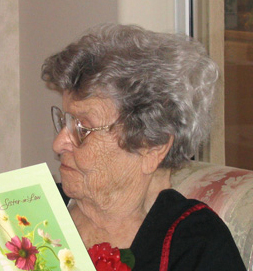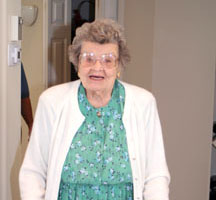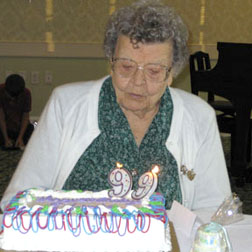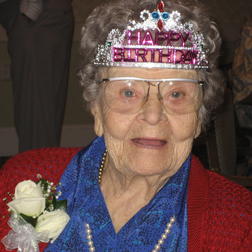 92
93
94
95
96
97
98
99
100!!!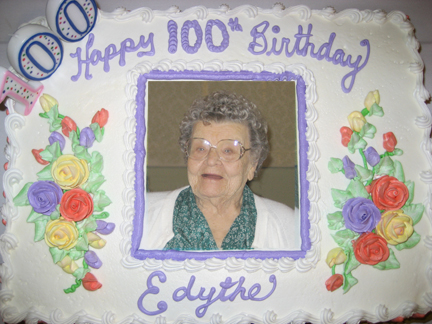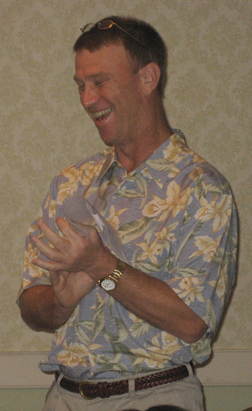 Edythe's birthday cake had her picture on it (99th birthday picture). Her grandson Bruce Beisler (right) gave a very moving tribute to her.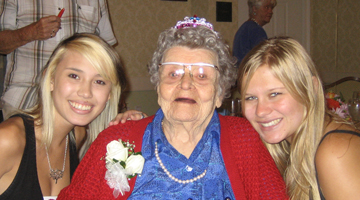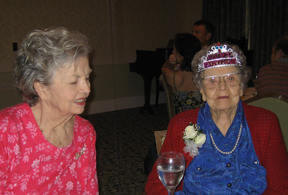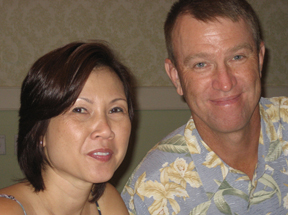 Daughter of Nikki and Bruce Beisler: Ashley
Daughter of grandson Marc: Katherine Beisler
Daughter Barbara Mitchell
Grandson Bruce Beisler with wife Nikki
Nephew Clarence Sellers, KBJIII's mom Nancy Stearns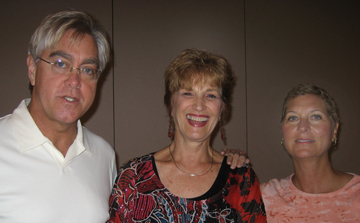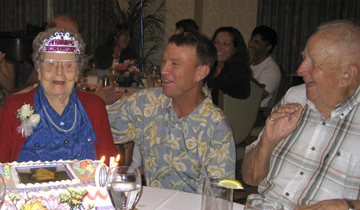 Great nephew Don Golliher with (on the right) wife Jennifer. Niece Ruth Johnston in the center
Grandson Bruce and Roland (Pleto) Johnson, Edythe's brother-in-law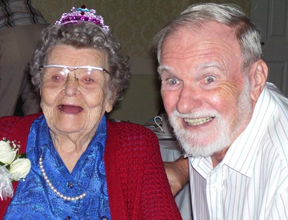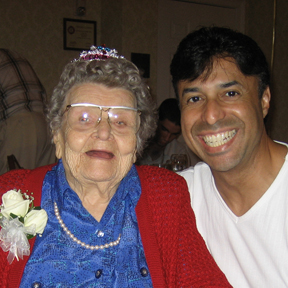 Son Ken Johnston, Jr.
Mike Vega, Edythe's trainer for the past 10 years.
Great nephew Don Golliher and wife Jennifer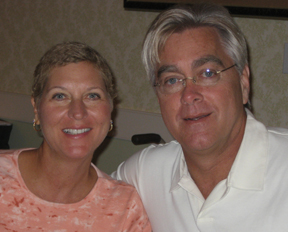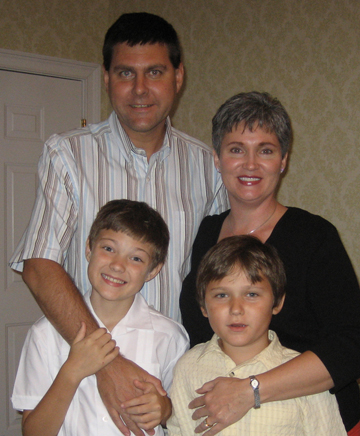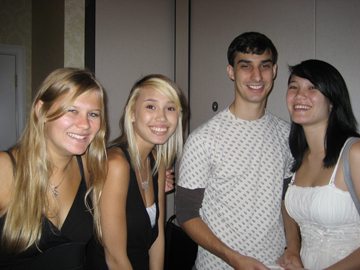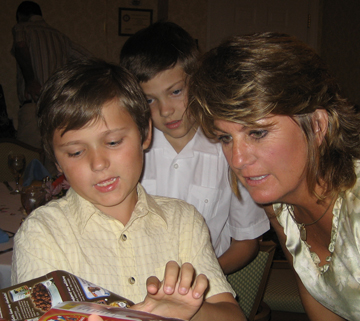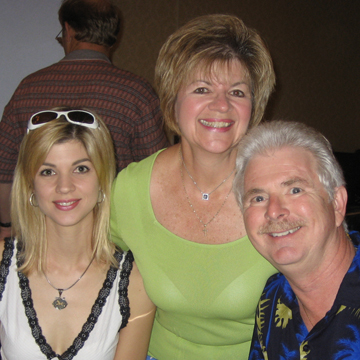 Grandson Ken Johnston III, aka Chip, wife Lisa, great grandkids Thomas and Ryan
Great grandaughters Katherine, Ashley, Amanda and Amanda's friend Mike
Shannon's niece Lori, with Chip and Lisa's sons Ryan and Thomas
Kelly, Diann, and Ed Kuzial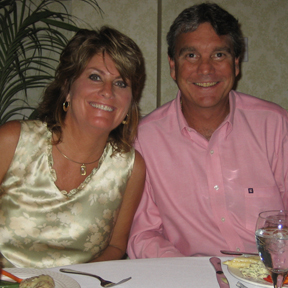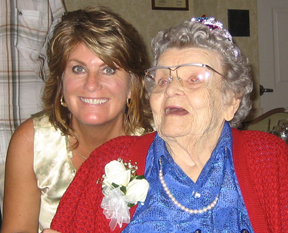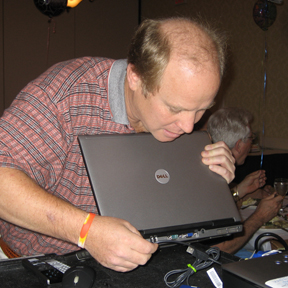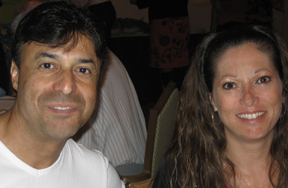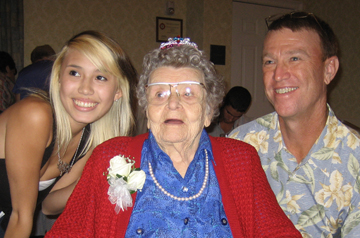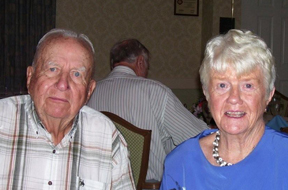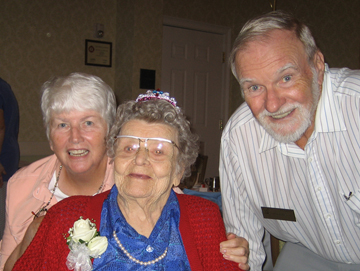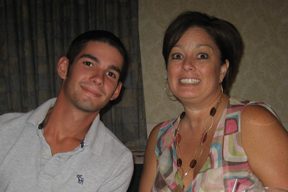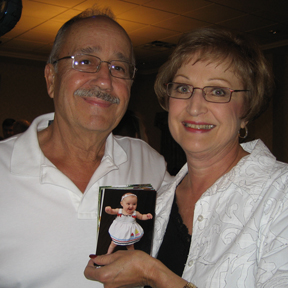 Lori Dunford with friend Dean
Lori
Grandson Marc Beisler saved the day with his technical expertise. Shannon had prepared old family movies and Marc made the process work.
Trainer Mike and Ken and Shannon's friend Jennifer Faile
Nikki Beisler and her dad Bruce
Pleto with friend Pat
Shannon and Ken
Grandson Pete Mitchell's (not at the party) son Thomas and wife Chris
Niece Sharon Walls and husband Glen proudly showing off their new great-granddaughter.
Edythe had three birthday celebrations. The first was on Saturday the 27th, with 35 family and friends. Then on Monday the 29th her PEO sorority sisters honored her for 50 years of participation. Last, on Tuesday the 30th (her actual birthday), she celebrated with friends and helpers at her assisted living center, Bella Vita. Start here if you want to see the Saturday pictures. If you wish to just see either the PEO pictures or those from Bella Vita, scroll down a bit.
---
On Monday, September 29, six of Edythe's PEO sisters (PEO is a philanthropic organization), came for lunch at Bella Vita, and presented her with a plaque celebrating her 50 years with PEO.
---
PEO
Monday September 29, 2008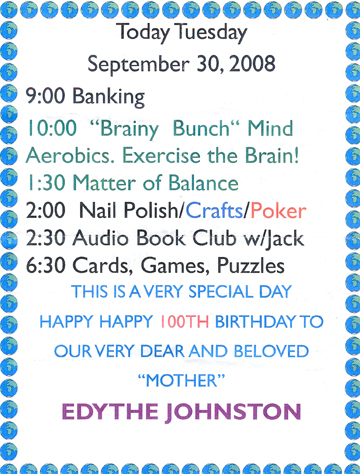 The notice on the left was in the elevators, and at every table in the dining room.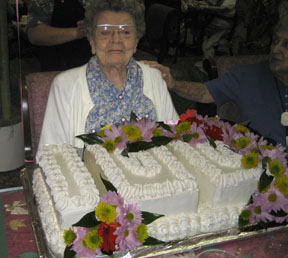 Her beautiful birthday cake was actually three cakes: the first one was the numeral '1', the second and third were zeroes. The cake was shared by everyone at the assisted living center.
Tom was the creative baker who designed and made the cake.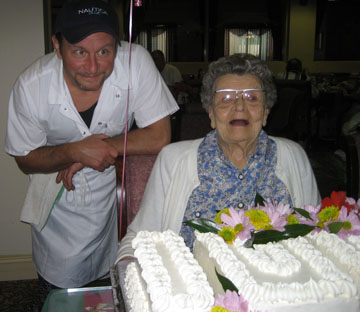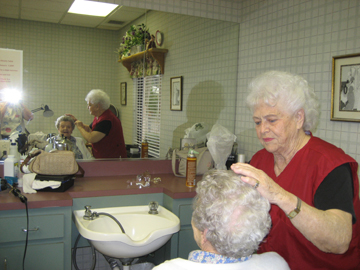 Arlene is the nice lady who does Edythe's hair every week. Before lunch she combed her out to make her look beautiful. As a "happy birthday" memento Arlene made the "money roses" at the right, and gave them to Edythe.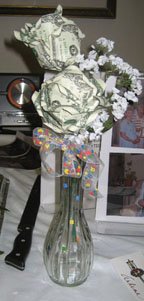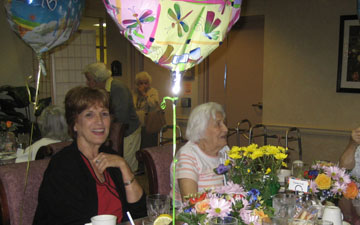 Her table was decorated with balloons and flowers. Her niece Ruth came for the lunch. Freida is one of Edythe's table-mates.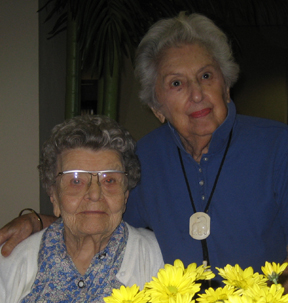 Ann has been Edythe's table mate since the beginning. She takes really good care of "mom." She was also a good friend of "Missy," AKA Barbara Mitchell, when she was there.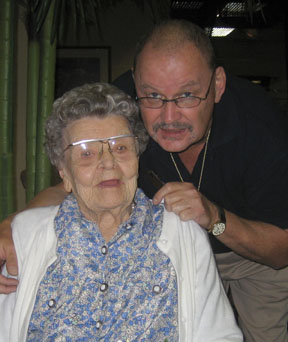 Robert, or Bobby as most people call him, is one of Edythe's caretakers. She loves him and he treats her like a mom.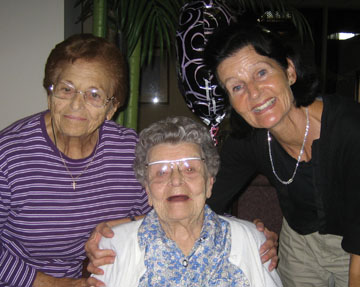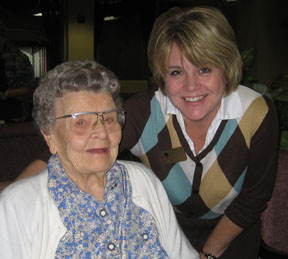 (left) Fellow community member Marie stopped by with good wishes, along with Romey, who sees to it that everyone has access to plenty of good exercises.
(right) Peggy is Director of Wellness and manages to keep Edythe happy and healthy.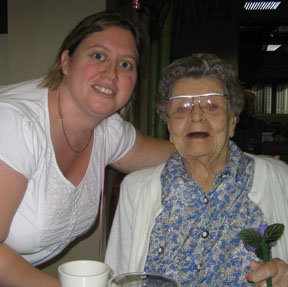 Nicole takes "orders" from the members and sees to it that her charges get whatever food they want. Lots of ice cream for Edythe.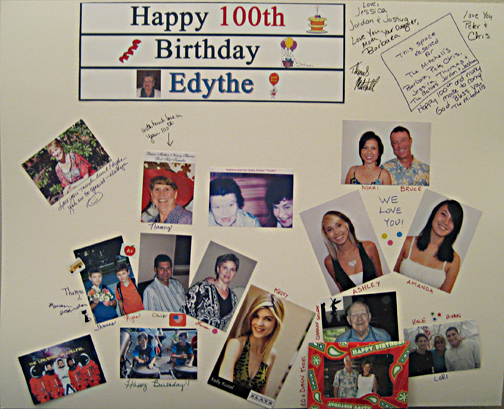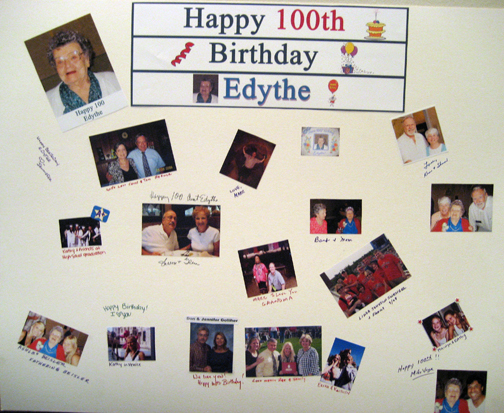 These two very large birthday cards were started at Edythe's Saturday party, and were put on display at Bella Vita so that her friends and helpers could also write their best wishes.
Apologies to all of you at Bella Vita who are her friends, and those who take such good care of her. Not everyone got in front of the camera and I'm sorry for that. She loves you all.
SATURDAY September 27, 2008
Bella Vita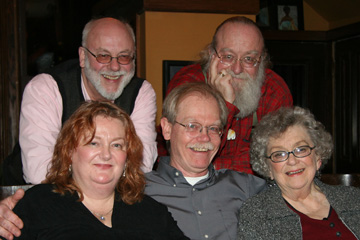 Relatives who weren't able to come, but who sent their best wishes: back row — Dennis and Machael. Front row — Patt Taylor, Kerry, and Lila.
Left: The plaque reads "Certificate of Appreciation — In recognition of 50 years of service to the P.E.O. sisterhood 11/21/58.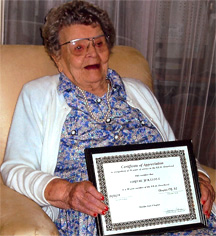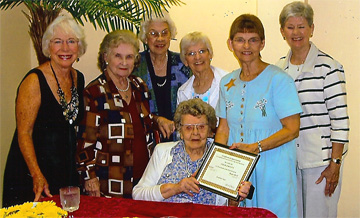 Right: With Edythe— Lois Kiebl, Millie Talcott, Jean Woodell, Liz Stoner, Irene Wernick, Nancy Martinsen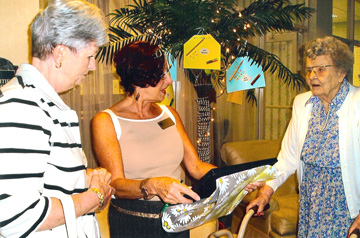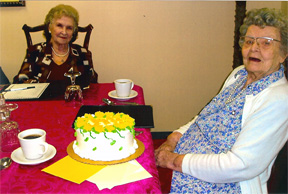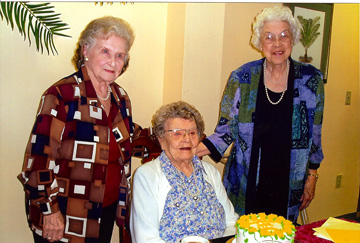 Nancy Martinsen, Maple (Bella Vita) and Edythe open her plaque.
Millie Talcott, Edythe, and Jean Woodell
Millie Talcott and Edythe, with Edythe's second birthday cake.