July 21, 2007
On a warm Saturday in July, Ken and Shannon invited friends and relatives to participate in their efforts to pare down their possessions before their move to The Glenridge community, where space and storage is less than half of their present home. Everything to be given away was put into the media room and guest bedroom, and the fun began. People drew numbers so they could choose in order. The first round everyone got one item. The second round they could select two, the third round three, etc., until everyone was either exhausted or had everything they wanted. What was left was picked up later that day to be used in a garage sale to earn money for a charitable cause. Here are a few of the pictures of the event.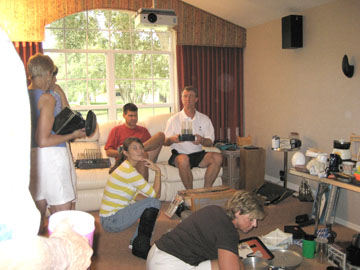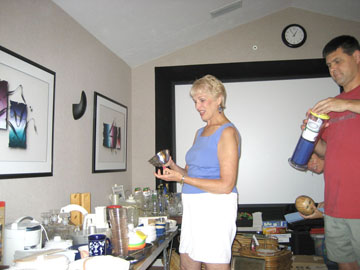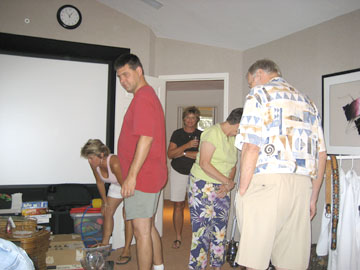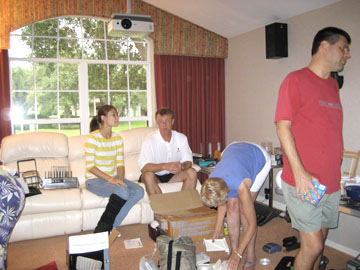 Many of the "treasures" were hidden amongst the stacks of stuff. Laughter prevailed as someone found an item that had previously been overlooked.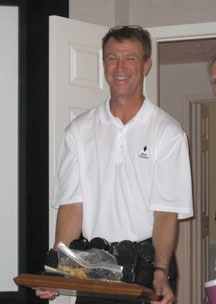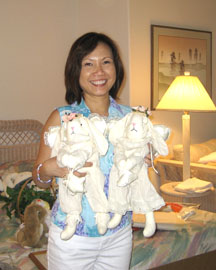 Bruce's grin was because he found an electronic chess set. Nikki took the bunnies.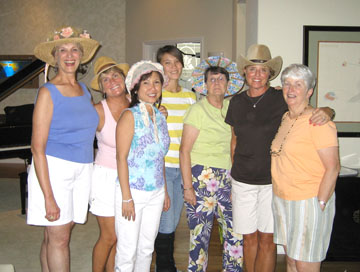 The ladies: Ruth, Lori, Nikki, Amanda, Nancy, Sue, and Shannon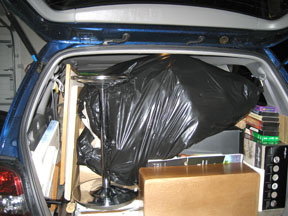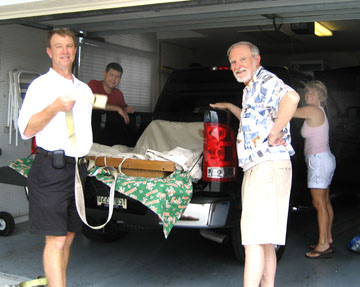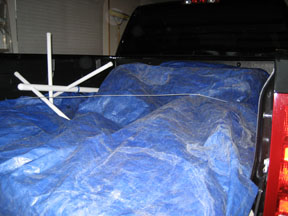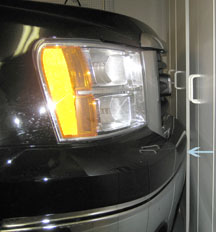 Bruce and Nikki's van was loaded from front to back and all the way to the top. Nikki had about six inches in the back seat, for the trip home in a terrible downpour.
Lori borrowed her son Kyle's flatbed truck, to take home the hall tree and other stuff. Bruce, Chip, and Ken helped pack it up.
They put a blue tarp over the furniture so that it would not get wet on the trip home.
Due to the heavy rain, Lori decided to stay over. In order to get the truck into the garage (with the tailgate down), she had to move it all the way to the garage cabinets. You can see where it touches, with the little blue arrow.
A great time was had by all. I only think that someday each of these folks is going to have to get rid of all the stuff they gathered, and may rue the day they attended the last annual Food and Firesale Festival.
Shannon