Lori Dunford's
50th Birthday Party
February 24, 2007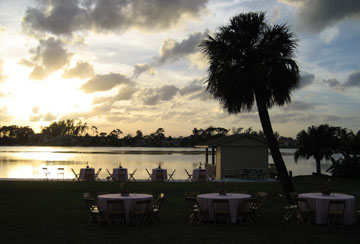 It was a beautiful evening looking out over the lake behind Lori's house. She had scattered chairs, and tables covered in pink cloths on the back lawn between her pool and the lake.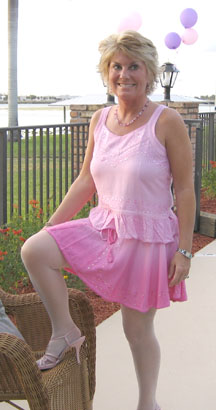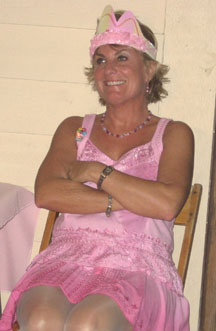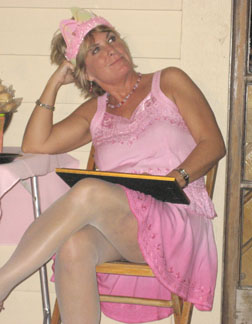 Lori matched her dress to the tablecloths (or vice versa, I'm not sure), as well as the balloons that floated around the pool. After dinner she was given a roast. Above, you can see she was enjoying it — on the right, not so much!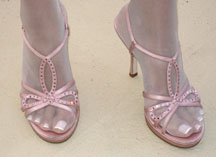 Her shoes were just one more example of a well-planned, executed pink party.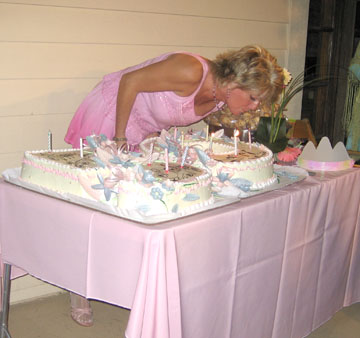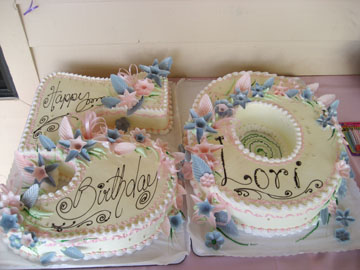 Lori's cake was beautiful — and delicious. On the right Lori blows out her candles.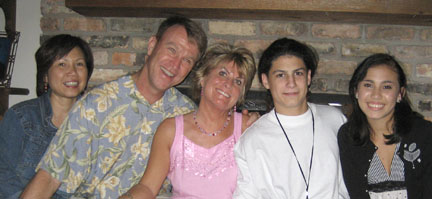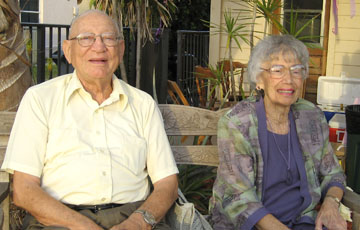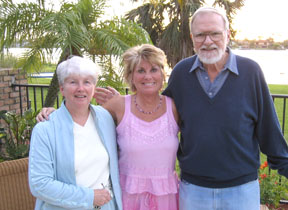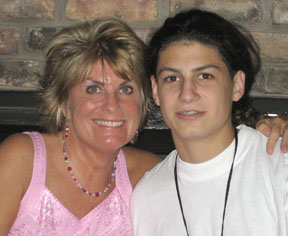 Above: Lori with Nikki and Bruce Beisler, Lori's son Kyle, and Ashley Beisler. Right: Lori and Kyle
Bill and Ellie: longtime friends of Lori. She calls them her second parents.
Aunt Shannon, Lori, and Uncle Ken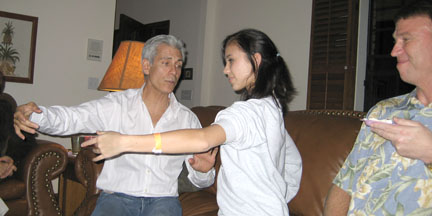 This was a serendipity. I introduced myself to a fellow, then introduced him to Bruce Beisler, and said "this is his dancing daughter Ashley, who has just returned from auditioning for a summer dance program at a college in Virginia." Steven Caras' eyes lit up as he told her he had danced with the New York City ballet for (14?) years, and had taught ballet. Here he is giving Ashley a little "inside" information. You can read about him at
Steven Caras.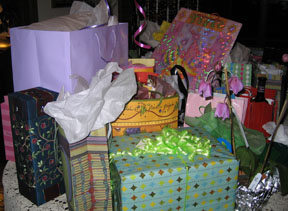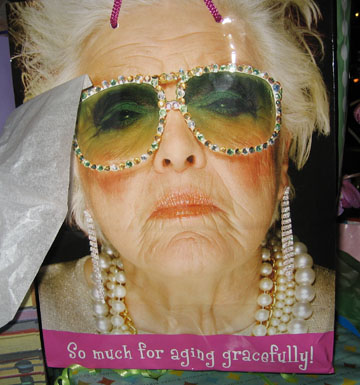 Lori got a ton of gifts, which will keep her busy for the rest of the week, for sure. The picture on the right was on one of the gift bags. Look like anyone you know? "So much for aging gracefully," it says.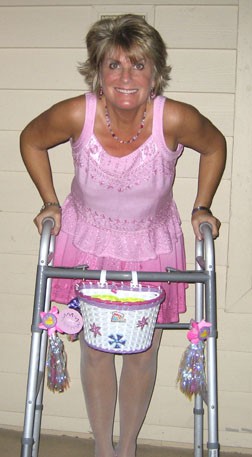 One of the 125 guests at the party gave Lori a decorated walker.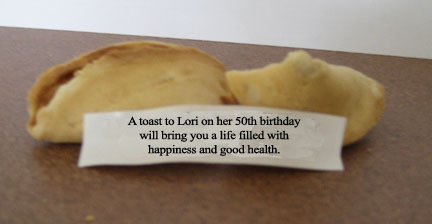 Lori served an Asian menu, with fortune cookies that said, "A toast to Lori on her 50th birthday will bring you a life filled with hapiness and good health." There certainly was a lot of toasting, as you'll see in the picture below.
The Morning After the Party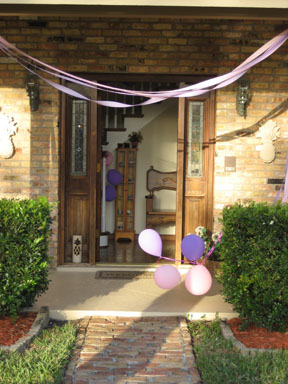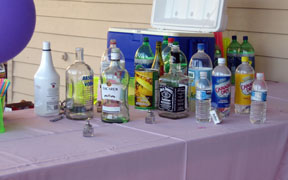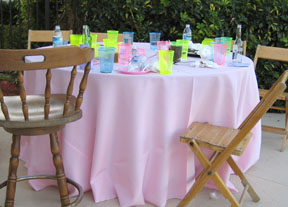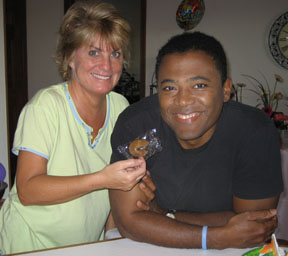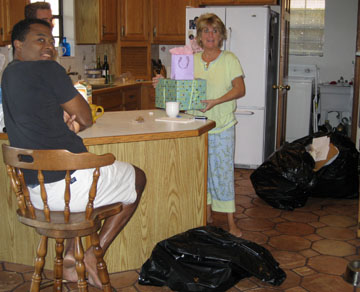 Lori and her friend Patrick.
The End
Happy Birthday Lori