Shannon's 70th Birthday Party
April 15, 2006
Evening at the Sarasota Kennel Club
Guests were driven to the Sarasota Kennel Club in a limousine. They had drinks and dinner and bet on the dogs. They were asked to make a bet in the 7th race, the proceeds of which were donated to the "Adopt a Greyhound" charity.
14 guests rode in a Party Limo. Some drove by themselves to the Kennel Club; the rest rode in the Johnston's car.
The starting gate for the dogs
Race results board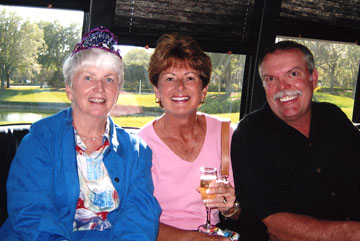 Shannon with Nancy and Marshall White, who gave her the birthday tiara.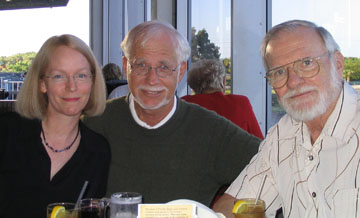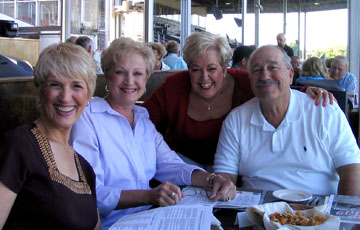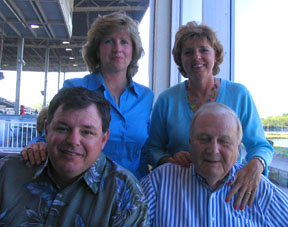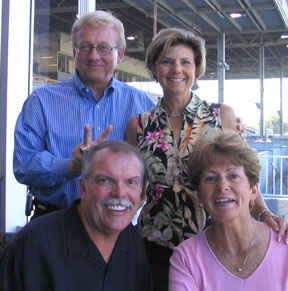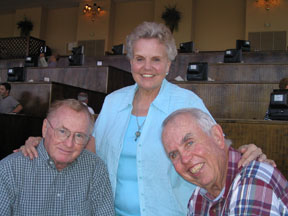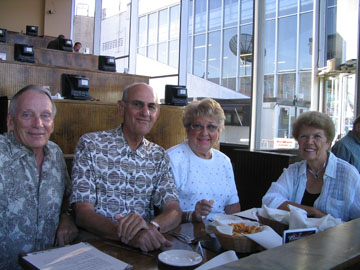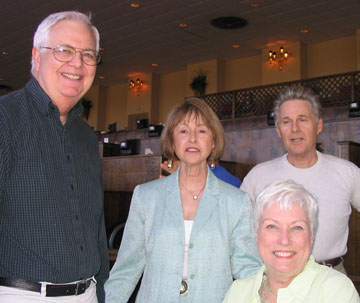 In the limo: Nancy Kaltenbach, with Dick and Allie Lichtenstein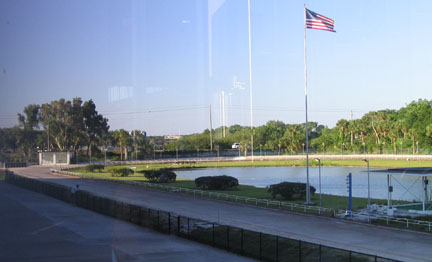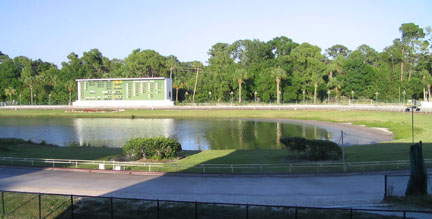 Kathy and Dick Woltmann with Ken
Ruth Johnston, her sister Sharon Walls, Barbara Glanz, and Glen Walls
Betty Ann Ettinger, Sue Hokamp, Sue's brother Bob Ettinger, husband Herman
Don and Nancy Kaltenbach; Marshall and Nancy White
Bruce Dubois, Bernie Curran, Lois Curran, and Alice Dubois
Bill Cahill (Doris couldn't make it), with Marilyn and Bob Hosehfelt
Dick Lichtenstein, Shirl and Jim Martin, Allie Lichtenstein
The racing program listed Shannon's birthday as the 7th race.
After the 7th race, 12 people were taken to the field to present the trophy for the winning dog to the handler and trainer. Guests were allowed to pet the dog (#4: Pat C Spotlight). They gave Shannon the trophy .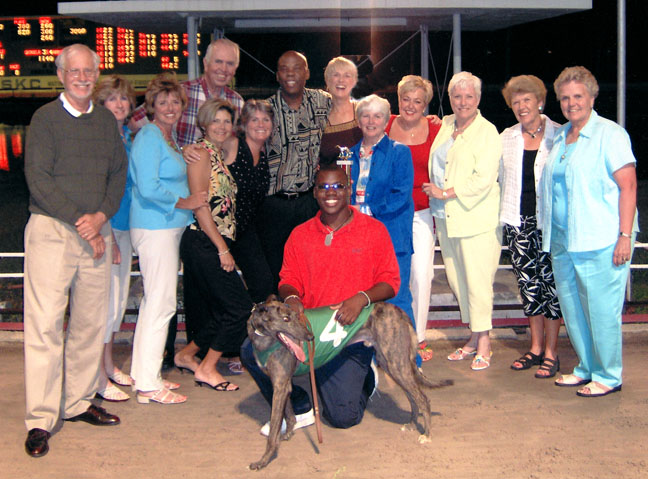 Shannon added the faces of all the friends who came, and also put a picture of the winning dog at the top of the trophy. No one got rich, but it sounded like a fun evening.